Not a big fan of sitting at desk 9-5? Then don't! There are plenty of careers that require hands-on work. During this year's Career Institute, students have the chance to learn about production, maintenance, and repair welding for construction and manufacturing careers. Students will learn safety, blueprints, welding processes and equipment settings in a specially equipped simulation trailer.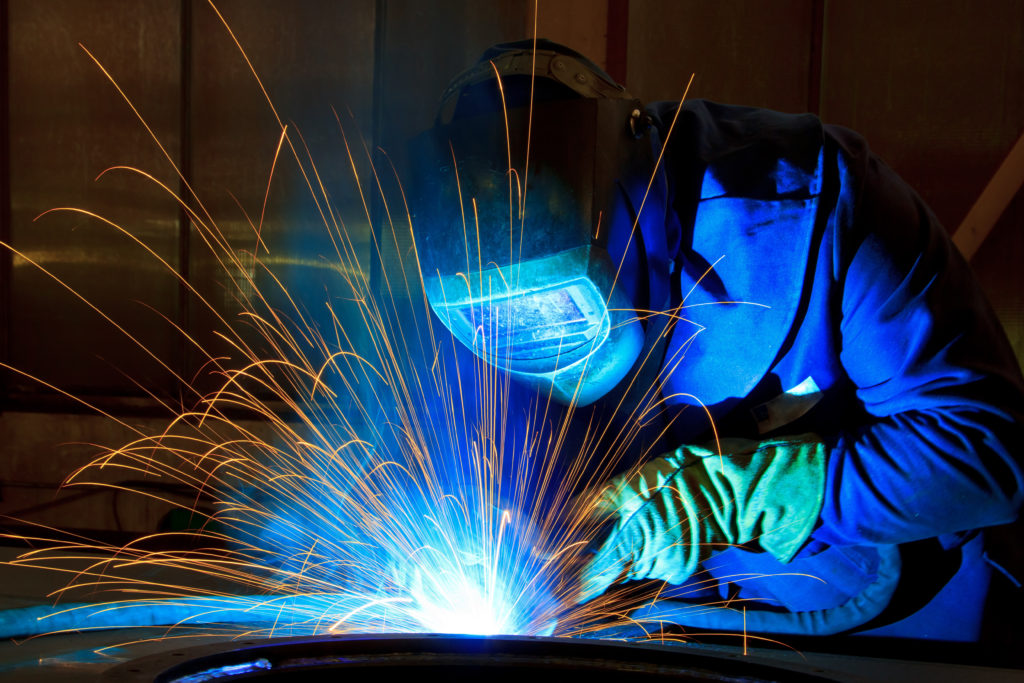 The active nature of the job isn't the only reason why many individuals pursue a career in welding. Welders work in a wide variety of industries, however, 60% work in manufacturing. Projects could range from pipelines, motor sports, military machinery, to ship building and repair. There is even an opportunity to do underwater welding! The work that welders do and the equipment they use vary with the industry. Welding is a great chance for someone to combine their love of active, hands-on work with problem solving and innovation. After some training sessions and skill lessons, welding may be the perfect option for a recently graduated high school student. Welding can be a very rewarding career.
Source: Bureau of Labor Statistics
What do you want to be when you grow up? The question for all the ages. You were asked when you were in elementary school, and then again in middle school. However, when you're asked in high school the answer becomes a lot more real.
Technology and Trades on the Prairie is here to help clear the path to adulthood. On July 18-20, the 2017 Career Institute, lets students experience a series of 16 hands-on simulation labs demonstrating the skills required for careers in agronomics, health care, communications, industrial technology and human resources. At the Harvest Land Cooperative in Morgan, MN, students in grades 9-12 can explore career options and ask questions directly to professionals in the field.
Students get the chance to:
operate a drone
respond to a medical emergency in a simulated ambulance bay
perform the daily tasks of a certified nursing assistant
create circuits and connect wires to fire up an engine
gather and analyze soil samples and fertilizer tissue
conduct job tasks for solar and wind installations
weld
use social media as a marketing tool
The simulation labs will be led by instructors from Central Lakes College, MN West Technical College, South Central Technical & Vocational College, MN Energy, Ridgewater College and KLGR Radio.
There is no cost for students to attend and lunch will be provided all three days. Students will also receive a t-shirt, notebook, pen and backpack. The Career Institute is limited to 60 students. To apply, an application can be downloaded at www.prairiecareers.com. Applications must be received by June 24th. Questions can be emailed to [email protected]. In order to achieve the full benefit from participation in the Career Institute, students are required to attend all three days.