For Immediate Release:
Jackie Edwards, Technology & Trades on the Prairie
[email protected]
Technology and Trades on the Prairie Announces Scholarship Recipients
Redwood Falls, MN: Technology and Trades on the Prairie is excited to announce sixteen scholarship recipients for 2018. These students are representing the schools of: Redwood Valley, Renville County West, Springfield, Wabasso, Westbrook-Walnut Grove, Cedar Mountain, and Red Rock Central. All scholarship recipients will be continuing their education through a technical or trade school of their choice and we wish each of them the "Best of Luck" with their next journey in life.
Amanda Johnson, Redwood Valley Senior, will be attending Rochester Community and Technical College in Rochester, a two-year tech and trade school and majoring in Veterinary Technology. Amanda says, "I very much enjoy learning about different types of animals and I learn best with hands-on activities, which are a big part of RCTC." Both the Technology and Trades on the Prairie Career Institute program last that she attended, and the Careers Class at her high school that she is currently enrolled in, have helped her to make the decision to attend a two-year tech and trade school.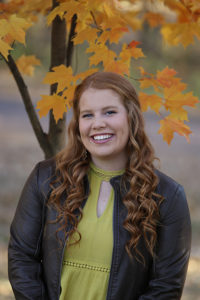 Technology and Trades on the Prairie is made possible by the following:
Farmers Union Industries Foundation, Farmward Cooperative, AgQuest, Southern MN Beet Sugar Cooperative, Minnwest Bank, Thrivent, CoBank, CHS, Redwood Area Learning Center, and Southwest Initiative Foundation
About Technology and Trades on the Prairie:
Technology and Trades on the Prairie is promoting the economic vitality of careers in the technology and trades industries in Southwest Minnesota. Meeting current and future local workforce needs through strong partnerships between businesses, communities, academic institutions and others committed to Southwest Minnesota sustainability. Technology and Trades on the Prairie is part of the larger community effort to improve the future of Southwest Minnesota by:
Creating an awareness among high school students and 18-29 year old's of the career opportunities focused on the technology and trades job sectors of Southwest Minnesota.
Providing the means for employers in industry sectors to work together to promote the benefits of working and living in Southwest Minnesota.
Encouraging graduating students to remain or to return to the area.
Partnering with employers, academic institutions, and other groups dedicated to improving the vitality of SW MN to create a pool of highly motivated and skilled employee candidates.
Technology & Trades on the Prairie is incorporated and a 501 (c) 3 status under Redwood Area Communities Foundation (RACF).
For more information about us please visit: https://prairiecareers.com/