The Career Institute is back for the Summer of 2022!
View our press release for the 2022 Summer Career Institute: Press Release
Technology and Trades on the Prairie is excited to annoucnce the Career Institue will be back July 19 & 20 at the Orrin S. Estebo Career Development and Training Center in Redwood Falls again! We have some great career fields geared towards the tech and trades industry. The event is for students going into grades 7 to 12. Registration is now closed with the event less than two weeks away, please contact info@prairiecareers.com for any questions!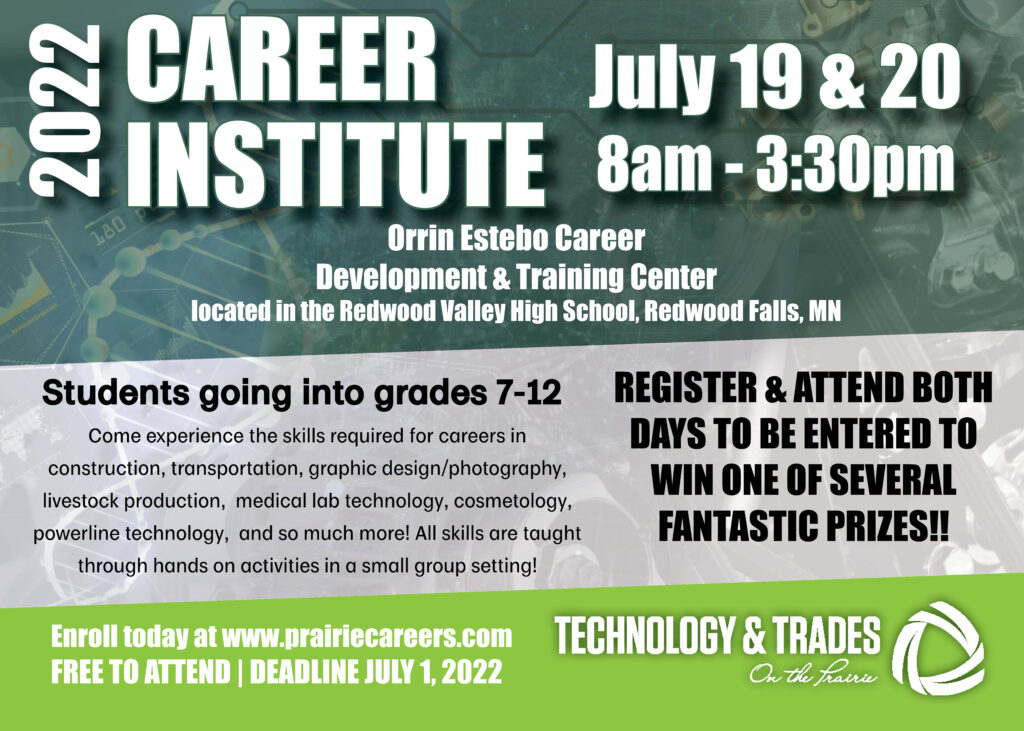 ---
Now accepting applications for the 2022 Scholarships!
---
Students enjoyed the Summer Tech and Trades Camp at MN West last year
Technology and Trades on the Prairie partnered with MN West to offer a two day camp in 2021 which was focused on careers in the tech and trades industry. The camp was at MN West Granite Falls campus and was a great experience for all that attended, we enjoyed working with MN West on this camp!!!
The 2019 Career Institute was a success
At the Career Institute, students gained an awareness of the careers in technology and trades in Southwest Minnesota and connected with the area businesses offering these careers. Visit here to view all photos from the event!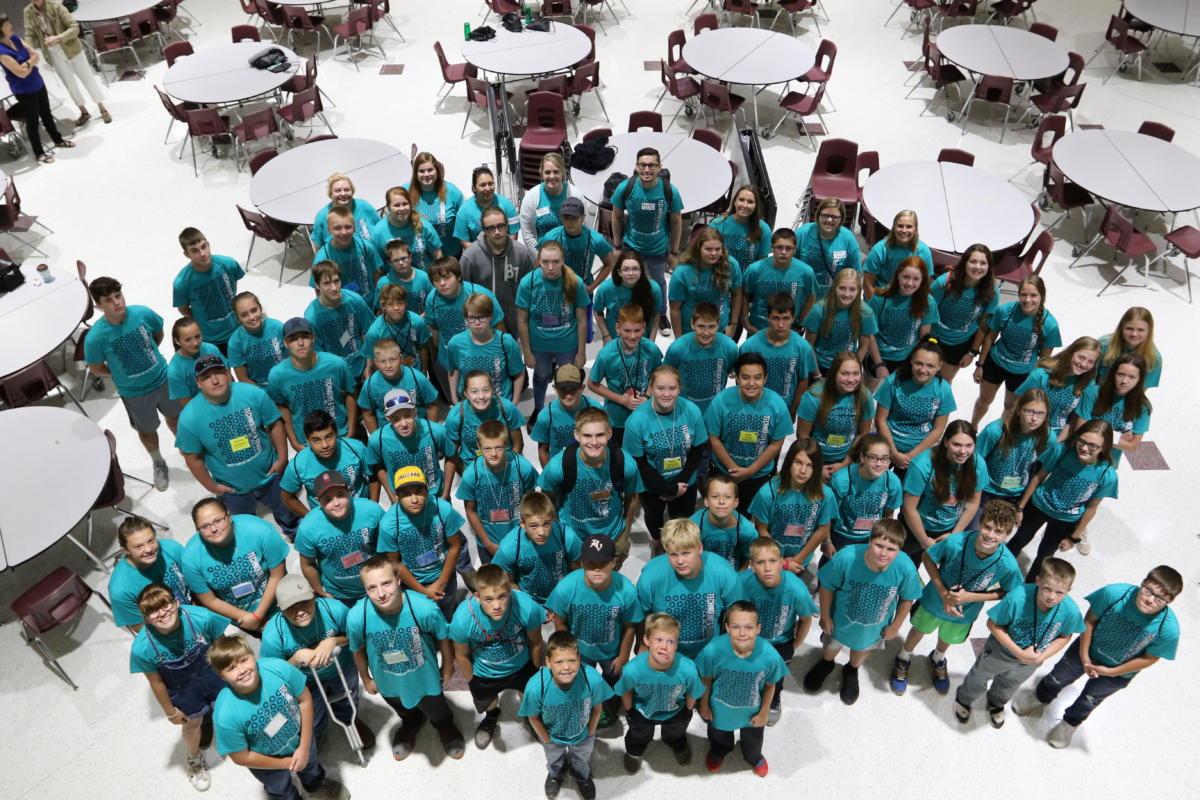 Check out our Facebook page Prairie Careers to see more photos, a video from KEYC TV, and posts about the 2019 Career Institute!
Check out this short video from last years 2019 Career Institute, click to view video!
THANK YOU to all the volunteers, instructors, businesses and the students for attending and helping make this years Career Institute a success!
---
Career Fields across Minnesota